Gennady Ivanchenko is performing high pulls during his training session in the old Dynamo gym in Riga Latvia in the 1970s.
This is an enhanced photo from the Ivanchenko's personal archive featured in our Lift Up: History in Color series.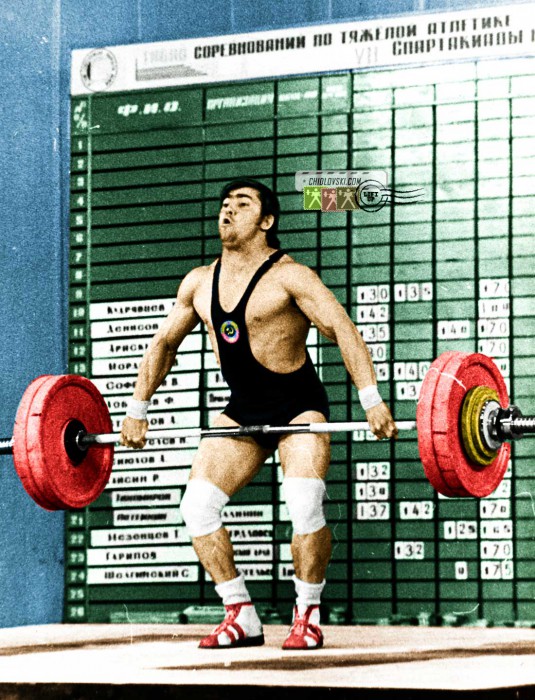 Vasily Denisov (1955-1996) of Perm, Russia was one of the strongest Soviet middleweight athletes of the end of the 1970s and beginning of the 1980s. He won the 1980 USSR championship in the 75kg category and more.
He was killed at 41.
"Rest in peace, my dear brother," said his brother Anatoly when he donated Vasily's photo to for the Lift Up: History in Color series.
RIP, great lifter!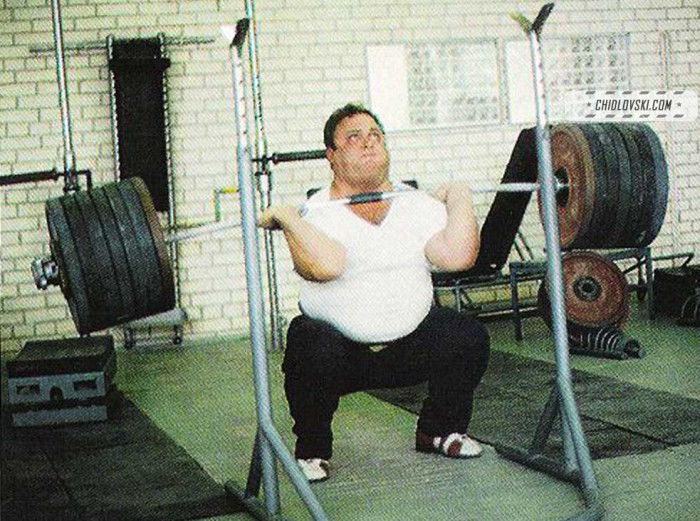 Fans of Iron Game often refer to record breaking leg strength of Olympic weightlifter Vladimir Marchuk and quote that he was able to squat 435KG three times! For those who are challenged by kilograms to pounds conversion, this is 960 lbs x3!
The cover photo features Vladimir Marchuk doing front squats during the training session in the early 1980s.
Olympic weightlifters do squat heavy but don't compete in this discipline.
For the record, Marchuk was the first man in the world to clean-and-jerk 260kg.
Marchuk
Save
Save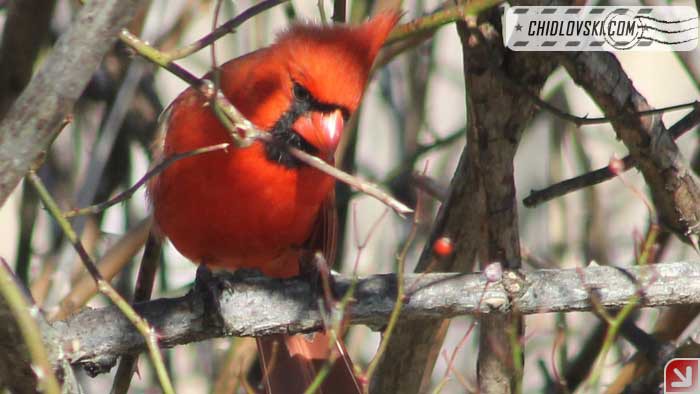 "Have you seen Mrs. Cardinal today?" asked me Mr. Cardinal hiding in the bushes in the Belle Isle Marches today.
"Oh, yes, Mr. Cardinal! I've seen Ms. Cardinal over there…"
And I pointed him to his wondering spouse over here.
Not a biggie here. Just a casual conversation between friends.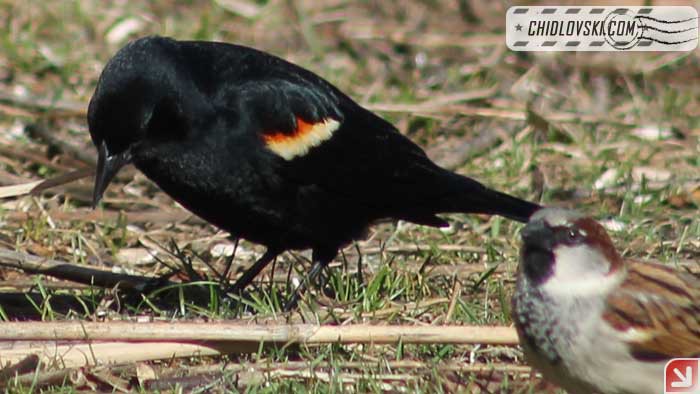 "They are back!" said Freddy the Sparrow (right) pointing to the Patrick the Red-Winged Bird when I was in the Belle Isle area this morning.
Freddy talks too much and sometimes he doesn't make sense to me.
Well, this time he's obviously right. The red-winged birds came back.
What does it mean?
It means that it's a spring time here!!!!
The greatest Olympic weightlifter from Estonia, Jaan Talts is getting ready to lift at the 1968 Summer Olympics in Mexico city.
He competed in the middle heavyweight class (90kg) and won the silver medal in 1968.
In 1972, Talts won the gold Olympic medal in Munich. In his weightlifting career, he set 39 world records. More on the best Estonian athlete is compiled here.
Team CCCP weightlifting head coach Arkady Vorobyev once said about Jaan Talts:
"He took care of the way he looked. He did look good."
Looking at the enhanced photo from the Lift Up: History in Color series, we should agree with the note by the coach.
Jaan Talts looked good.